Plumbing Company Sees Big Growth by Just Focusing on Customers
Plumbing Company Sees Big Growth by Just Focusing on Customers
California couple grows company from home office to large facility and increases revenue with a customer-centric philosophy
Interested in Residential Plumbing?
Get Residential Plumbing articles, news, and videos right in your inbox! Sign up now.
Before John and Devynn Thompson started Thompson Family Plumbing & Rooter in 2013 from their home in Hesperia, California, they sketched out a vision for the company that was based on easing typical pain points for plumbing customers.
As a result, the company emphasizes a peace-of-mind approach that informs all aspects of its operations, ranging from crime-free and competent technicians and transparent pricing to thorough customer communications and adoption of new technologies that increase efficiency and productivity.
"We do things differently here at Thompson Family Plumbing," Devynn says. "Our mindset is that, no matter what, the customer is always right. We always want to be sure that at the end of their experience with us, they're satisfied.
"The way I see it from my end as a customer, a lot of contractors struggle because they fail to communicate," she continues. "We go above and beyond to make sure customers have a full understanding of what we're doing from the start — always consider things from their perspective and do things right the first time."
The couple's efforts have paid off. Gross revenue has increased 300% since their first year in business. Furthermore, they now work out of a 4,500-square-foot facility instead of a home office, run several service trucks and employ nine technicians.
Residential service and repair work generates about 80% of the company's revenue, while commercial service and repair work produces the balance.
Moreover, the couple reinforced that customer-centric philosophy by using community service as a marketing tool to build brand recognition and client loyalty. The company also made John and his eye-catching handlebar mustache and "geek-chic" glasses the face of the company; a caricature of John is emblazoned on the company's service trucks and logo.
"John is not allowed to shave off his mustache," she says, noting that the company has posted a popular Snapchat photo filter that enables customers to see what they look like if they "wear" the mustache. "His mustache is kind of a theme for our company.
"Social media also has really helped market our company," she adds. "John is big on Instagram in the plumbing community — he has 20,000 followers."
CRIME-FREE TECHNICIANS
A primary component of the company's peace-of-mind philosophy is crime-free technicians. That means technicians have no outstanding criminal records, own superior driving records, pass random drug tests and have been screened via a federal crime database. Furthermore, they each wear an ID/name badge that's scannable; at a customer's request, the technician can scan it with an app and pull up a photo ID.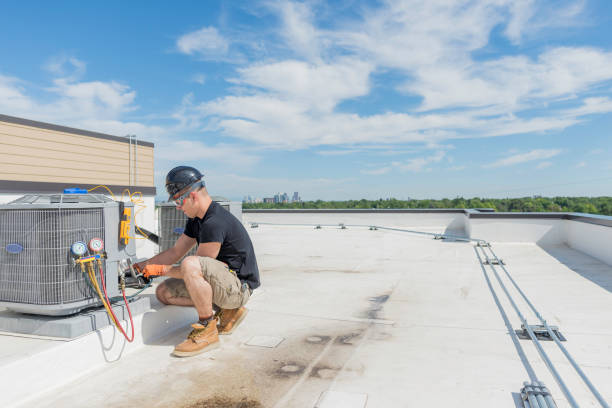 Customers receive a text message when a technician is on the way to their homes, as well as an email with a description of the technician and a photo so they can verify the technician's identity when he arrives.
"We've done this from the beginning," Devynn says. "I'm a woman, and a lot of our customers are women with husbands who are away at work. We want to ensure customers have peace of mind in knowing who is coming into their homes."
Devynn says she knows customers are aware of the no-crime policy because they periodically mention it to dispatchers and technicians. But to her, it's not a selling point to attract customers; instead, it's merely doing the right thing to protect them as much as possible.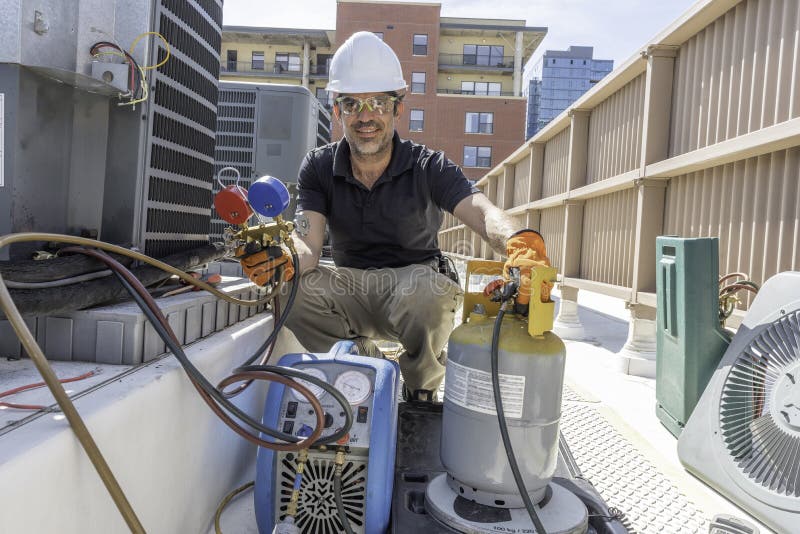 That concern for customers' well-being also stems from the company's emphasis on family. The name of the company says it all; Devynn says that about half of the company's 18 employees are related, making it a truly family-run company.Save the trees for beavers, sign up for our E-Newsletter! Please select a country United States Afghanistan Albania Algeria American Samoa Andorra Angola Anguilla Antarctica Antigua and Barbuda Argentina Armenia Aruba Australia Austria Azerbaijan Bahamas Bahrain Bangladesh Barbados Belarus Belgium Belize Benin Bermuda Bhutan Bolivia Bosnia and Herzegowina Botswana Bouvet Island Brazil British Indian Ocean Territory Brunei Darussalam Bulgaria Burkina Faso Burundi Cambodia Cameroon Canada Cape Verde Cayman Islands Central African Republic Chad Chile China Christmas Island Cocos (Keeling) Islands Colombia Comoros Congo Congo, the Democratic Republic of the Cook Islands Costa Rica Cote d'Ivoire Croatia (Hrvatska) Cuba Cyprus Czech Republic Denmark Djibouti Dominica Dominican Republic East Timor Ecuador Egypt El Salvador Equatorial Guinea Eritrea Estonia Ethiopia Falkland Islands (Malvinas) Faroe Islands Fiji Finland France France, Metropolitan French Guiana French Polynesia French Southern Territories Gabon Gambia Georgia Germany Ghana Gibraltar Greece Greenland Grenada Guadeloupe Guam Guatemala Guinea Guinea-Bissau Guyana Haiti Heard and Mc Donald Islands Holy See (Vatican City State) Honduras Hong Kong Hungary Iceland India Indonesia Iran (Islamic Republic of) Iraq Ireland Israel Italy Jamaica Japan Jordan Kazakhstan Kenya Kiribati Korea, Democratic People's Republic of Korea, Republic of Kuwait Kyrgyzstan Lao People's Democratic Republic Latvia Lebanon Lesotho Liberia Libyan Arab Jamahiriya Liechtenstein Lithuania Luxembourg Macau Macedonia, The Former Yugoslav Republic of Madagascar Malawi Malaysia Maldives Mali Malta Marshall Islands Martinique Mauritania Mauritius Mayotte Mexico Micronesia, Federated States of Moldova, Republic of Monaco Mongolia Montserrat Morocco Mozambique Myanmar Namibia Nauru Nepal Netherlands Netherlands Antilles New Caledonia New Zealand Nicaragua Niger Nigeria Niue Norfolk Island Northern Mariana Islands Norway Oman Pakistan Palau Panama Papua New Guinea Paraguay Peru Philippines Pitcairn Poland Portugal Puerto Rico Qatar Reunion Romania Russian Federation Rwanda Saint Kitts and Nevis Saint LUCIA Saint Vincent and the Grenadines Samoa San Marino Sao Tome and Principe Saudi Arabia Senegal Seychelles Sierra Leone Singapore Slovakia (Slovak Republic) Slovenia Solomon Islands Somalia South Africa South Georgia and the South Sandwich Islands Spain Sri Lanka St. Helena St. Pierre and Miquelon Sudan Suriname Svalbard and Jan Mayen Islands Swaziland Sweden Switzerland Syrian Arab Republic Taiwan, Province of China Tajikistan Tanzania, United Republic of Thailand Togo Tokelau Tonga Trinidad and Tobago Tunisia Turkey Turkmenistan Turks and Caicos Islands Tuvalu Uganda Ukraine United Arab Emirates United Kingdom United States Minor Outlying Islands Uruguay Uzbekistan Vanuatu Venezuela Viet Nam Virgin Islands (British) Virgin Islands (U.S.) Wallis and Futuna Islands Western Sahara Yemen Yugoslavia Zambia Zimbabwe https://www.google.com/recaptcha/api2/anchor?ar=1&k=6Le1ZUQUAAAAAEtMqzetAujdaLIWY7Yu3sS-ttQu&co=aHR0cHM6Ly93d3cucGx1bWJlcm1hZy5jb206NDQz&hl=en&v=6OAif-f8nYV0qSFmq-D6Qssr&size=normal&cb=h0bqgs7sogge Sign UpBy submitting this form, you agree to receive marketing related electronic communications from COLE Publishing, including news, events and promotional emails. You may withdraw your consent and unsubscribe from such emails at any time.
"We wanted a name that presents a hometown feel," she says. "Our first employee was my older brother, Don Deschenes, who still works here. We have members of the Thompson, Garcia, Deschenes and Slate families working here, all brothers or sisters or husbands and wives. It's worked out really well for us."
THE POWER OF CONVICTION
Before establishing Thompson Family Plumbing, John had worked for another plumbing company for about six years and was doing well. For four years in a row, he was the top-grossing plumber at the company. But the job required a one-hour drive to and from work, so he decided to strike out on his own.
The timing wasn't ideal since Devynn was pregnant with the couple's third child and John was giving up a good benefits package. And financially, the prospect of opening a new business was daunting, she says, pointing out that the couple liquidated their 401(k) accounts to finance.
"But he got his contractor's license and hit the ground running," Devynn says. "We didn't give ourselves the option of failing. We knew if we stayed positive and stayed together as a team, we would be successful in anything we put our minds to. Which is exactly what we did."
To get the word out about the new business, the company sponsored or participated in as many community events as possible and became very active with the Hesperia Chamber of Commerce and the city's Park District. For example, the company participated in communitywide Easter egg hunts and fundraising fun runs, donated money to the local Fourth of July fireworks show, and sponsored luncheons.
"We got our name out there fast, thanks to Chamber of Commerce activities," Devynn says. "We built relationships. If you don't invest in your community, your community won't invest in you."
GROWING FLEET
As the company grew, so did its need for tools, trucks, and equipment. Service trucks that the business runs include two Chevrolet and two Ford cutaway vans with box bodies built by Knapheide, two 2019 Ford Transits outfitted with Kargo Master storage/shelving systems, a 2008 Chevrolet Express van, and a 2000 Ford Econoline van.
The company would prefer to build a fleet comprised of the same brand of trucks. But ever-increasing fuel prices — dramatically boosted by the state's continual gasoline-tax hikes — have forced the company to keep shifting its focus to more fuel-efficient vehicles.
"Our gas prices are through the roof here in California — almost $5 a gallon," Devynn says. "That makes it hard for service providers who physically have to go to job sites. We had to take a step back and reassess and raise our rates because of those additional gas costs. Gas prices are a huge business issue if you're a service provider here in California."
For drain cleaning, the company relies on equipment built by RIDGID and Spartan Tool. The company owns one RIDGID FlexShaft K9-102 and one FlexShaft K9-204, and each truck carries a Spartan 100 and 300 drum cable machine, designed to clean 1.25- to 4-inch-diameter lines and 3- to 6-inch-diameter lines, respectively. In addition, the company relies on a Spartan 1065 drum cable machine for cleaning larger lines, ranging from 3 to 10 inches in diameter.
For inspecting and locating pipelines, the company has invested in five Sparvision camera systems from Spartan and five RIDGID NaviTrack Scout locators. The company also owns a Spartan Warrior trailer jetter (4,000 psi at 18 gpm).
Technicians prefer power tools made by RIDGID and Milwaukee Tool along with Milwaukee Tool PACKOUT storage totes. "The PACKOUTs really help with job site efficiency, and that's where the money is at," Devynn says.
EMBRACING TECHNOLOGY
To streamline internal operations, the company implemented a paperless system that's based on business management software developed by ServiceTitan. It handles everything from job scheduling and dispatch to sales and marketing to inventory, payroll and accounting, Devynn says.
"There's no other dispatching and service software out there quite like it," she says. "It sends customers real-time texts when a technician is dispatched to their home, handles invoicing and even tracks return on investment for marketing campaigns.
"It also runs payroll reports and can compile many other necessary reports, as well as calculate the profit margin on jobs, which allows you to determine if you're charging customers enough," she adds. "You have to know what it costs to operate a business. If you don't know the cost, you have no business running a business."
The system also benefits customers by streamlining communications between technicians and customers, including sending out confirmation reminders by text and email the day before a service appointment. The system also sends out job estimates and an invoice upon completion of the job.
Furthermore, the system integrates photos taken by technicians. The photos can then be kept on file for future reference or sent to clients. "That's a big help when you're dealing with offsite clients, such as landlords," Devynn says. "We can send them before-and-after photos to show them that our technician provided the promised service."
Looking ahead, the Thompsons aren't interested in exponential growth that could strain their customer-centric approach. "We just want to take things one day at a time," Devynn says. "If we continue to grow, great. If we shrink a bit, that's OK, too. But if we do grow, we want to grow organically.
"In the end, we just want to keep our customers satisfied and our employees happy and employed, because they've got families to provide for," she concludes. "Everything else after that is just the icing on the cake."
App makes managing and tracking equipment and tools more efficient
Embracing new technology that improves operating efficiencies and profitability has played a large role in the growth of Thompson Family Plumbing & Rooter since its inception in 2013. A good example is a ONE-KEY app from Milwaukee Tool, equipment- and tool-management system that helps the company determine where tools are and which technicians are using them.
"It's a revolutionary and unsung product, way ahead of its time," says Devynn Thompson, who co-owns the business in Hesperia, California, with her husband, John Thompson. "And the app is absolutely free. It's a great product for streamlining and automating your business."
The system uses geofencing technology — essentially software that utilizes GPS or radio-frequency identification to define virtual geographical boundaries — and a small, low-profile Bluetooth tracker called a TICK to track tools. The TICK is weather-resistant and can be either glued, screwed, riveted, or strapped on a tool. (TICKs are available for as little as $19 at home centers and plumbing suppliers).
Thompson Family Plumbing started using the ONE-KEY system about two years ago, and it instantly proved to be game-changing technology. "We had issues with not knowing where equipment was," Devynn explains. "Employees weren't checking things in and out, which was creating headaches.
"I was losing my mind trying to track down things like inspection cameras, minijetters, our Warrior trailer jetter (Spartan Tool) and so forth," she continues. "I would have to go through invoices trying to piece it all together, like a sleuth. As a business owner, you don't have time to do that. You need to be working on your business, not micromanaging your business."
But ONE-KEY changed all that. Now all Devynn has to do is call up the app on her cellphone and she knows the location of, say, the Warrior jetter and who is using it. It also records tool-utilization data and provides maintenance alerts. And it's all paperless, she points out.
"That's all important because some of these tools are very expensive assets," she notes.
Moreover, if a tool gets lost or stolen, its serial number and maintenance logs are stored in the ONE-KEY system, which makes it easier to file insurance claims.
Devynn says the app can even be used to designate a particular tool as stolen. And if other contractors are using the ONE-KEY system, they'll get a notification if the stolen tool shows up on their job sites (as long as it's within 100 feet of their cellphone or tablet). "It's amazing technology," Devynn says.
As for the cost and return on investment, Devynn says a roughly $20 TICK is a small price to pay to ensure tools are trackable. "A lot of contractors will say that's too much money," she says. "But can you really afford to lose a $20,000 inspection camera because you didn't want to spend $20?"