Plumber Skills List and Examples
Plumber Skills List and Examples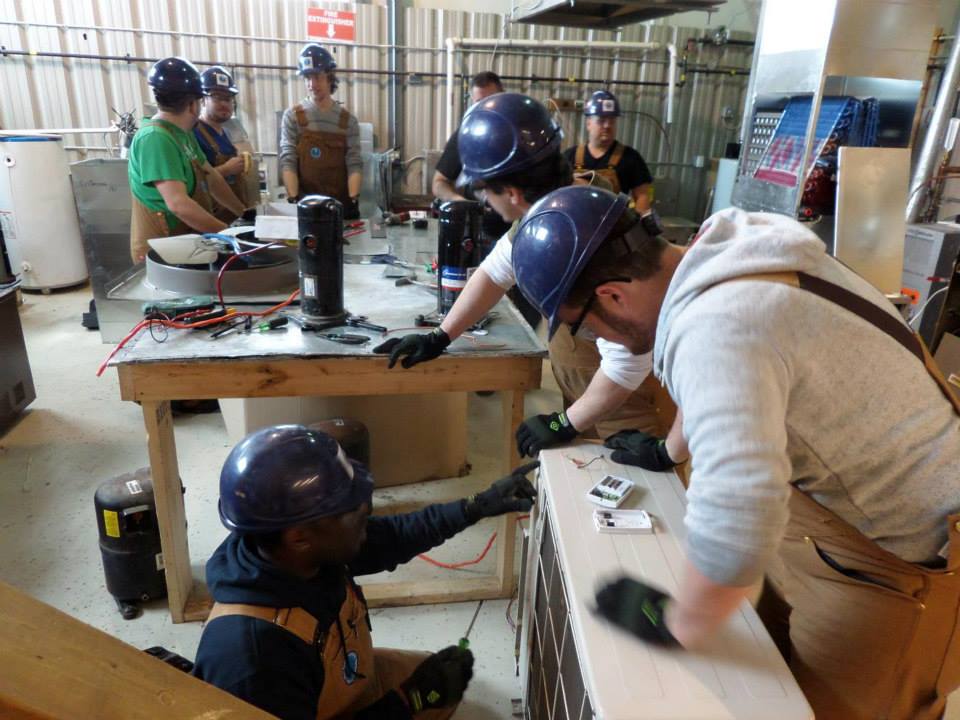 Beyond using a plunger on an overflowing toilet or using some liquid drain cleaner, real plumbing work is not one of the easiest do-it-yourself home projects. A call to a plumber is most likely going to be one's best bet when pipes freeze or other residential plumbing issues arise. And, as long as people continue to have indoor plumbing (the outlook is good), skilled plumbers will always be in demand.
Plumbers repair and install the pipes and drainage systems that are connected to appliances, machines, and water fixtures.
Some plumbers concentrate on residential plumbing, while others specialize in commercial. Some focus on installing systems in new construction, while others are adept at repairing existing systems.
Top Skills Needed
When you're applying for jobs, there are certain skills that employers expect applicants for plumbing jobs to have. Here are a few of the top skills needed to succeed as a plumber.
Manual Dexterity and Physical Demands
Working with pipes, usually in tight, confined spaces, requires the strength to hold up pipework, appliances, or toilets, and the ability to hold pipe fittings steady, while having good control of your hands to manipulate small objects. You will need to have good vision to thread fittings, read small gauges, and interpret blueprints. Some of the physical tasks and abilities required of plumbers include:
Accessing Confined Spaces
Applying Adhesives, Sealants, and Caulk
Cleaning Sewer Lines
Hand and Arm Strength
Installing Appliances Like Refrigerators, Dishwashers, Water Softeners, and Water Heaters
Installing Pipe Systems for Gas, Water, Steam, and Other Liquids
Manual Dexterity
Tolerating Potentially Dangerous, Noisy, or Unpleasant Working Conditions
Using Soldering Techniques
Utilizing Tools to Assemble Components
Mechanical Know-How
When dealing with water pressure, you must have an understanding of how plumbing systems work. Training for plumbing jobs is available from trade schools, community colleges, and on the job as an apprentice.
Most states require a plumber to be licensed to practice on their own. Though requirements vary by location, two to five years of experience and successful completion of a test covering trade knowledge and knowledge of local code and regulations is usually necessary before a license will be issued. Mechanical know-how enables plumbers to perform activities such as:
Applying Algebra
Applying Geometry
Applying Principles of Hydronics
Choosing the Right Tools for the Job
Fixing Leaking and Clogged Lines
Installing Sinks and Faucets
Interpreting Blueprints
Mechanical Reasoning
Performing Pressure Tests on Pipe Systems
Plumbing Installations
Plumbing Repairs / Repairing Pipe Systems
Pursue Ongoing Learning about New Systems and Materials
Replacing Defective Parts
Good Problem-Solving
Since plumbing problems can sometimes be severe, plumbers should possess the persistence needed to see the job through to a successful conclusion.
Often working alone, you will need to figure out the reason for issues on your own and will need self-motivation to keep yourself on task. You'll thus need solid problem-solving skills, analytical and logical reasoning talents, and attention to detail in order to:
Calculate Basic Math
Diagnose Plumbing and Piping Problems
Identify Problems
Inspect Systems Once Installed
Plan Projects
Produce Viable Estimates for Project Costs
Troubleshoot System Failures
General Business and Administrative Skills
If you decide to work as an independent contractor, you'll need to know the following business administration and management capabilities:
Computer Knowledge
Completing Paperwork to Document Services Rendered
Estimating Types of Materials Required for Projects
Maintaining Financial Records
Negotiating Agreements for Services
Promoting Business
Purchasing Materials
Setting Prices for Services
Supervising Staff
Regulatory Compliance Skills
Especially in commercial plumbing, all completed projects will be subject to inspection. Employers and customers will expect you to continually:
Follow Safety Protocols
Learn and Comply with Building Codes
Review Updates and Changes in State and Local Plumbing Codes
Soft Skills for Plumbers
In addition to the mechanical skills you've mastered in your plumbing training and apprentice programs, you'll need to be able to communicate and collaborate with customers, team members, and supervisors effectively. As you advance in your career, you may also be called upon to train plumbing apprentices. The "soft skills" (both personal and interpersonal) you'll require include:
Ability to Follow Directions
Collaborating with Other Grade and Construction Workers
Convincing Customers to Invest in New Systems
Customer Service
Flexibility
Friendly demeanor
Getting along with coworkers
Instructing Customers Regarding Use and Maintenance of Systems
Reliability
Resolving Problems with Customers
Teamwork
Training Assistants and Apprentices
How to Highlight Plumbing Skills in Resumes
When you create a plumber resume, first review the general skills employers list in their job advertisements and then try to mention as many of these as possible in your resume. These skills will vary based on the position for which you're applying, so you should edit each resume you send out to reflect the qualifications that each employer is specifically seeking.
Why is it important to "parrot" the skills keywords mentioned in job ads on your resume? Doing this is a smart strategy because many employers use automated applicant tracking systems to screen the job applications they receive. If your resume doesn't contain the keyword phrases these programs are programmed to search for, it may be immediately eliminated from consideration.